Wanna drop some extra pounds this winter?
Fed up with brain fog and fatigue?
Sick of feeling tired and bloated?
Get ready to unclog your inner pipes so in 7 days you can:
✓ Refresh your system with healing whole foods
✓ Jumpstart your stubborn metabolism
✓ Reduce inflammation that affects your heart, weight and blood sugars
✓ Break out of your unhealthy eating rut
✓ Eliminate foods that create unwanted gas and bloating
✓ Ditch sugar and coffee cravings
✓ Increase your energy (avoiding spikes and dips)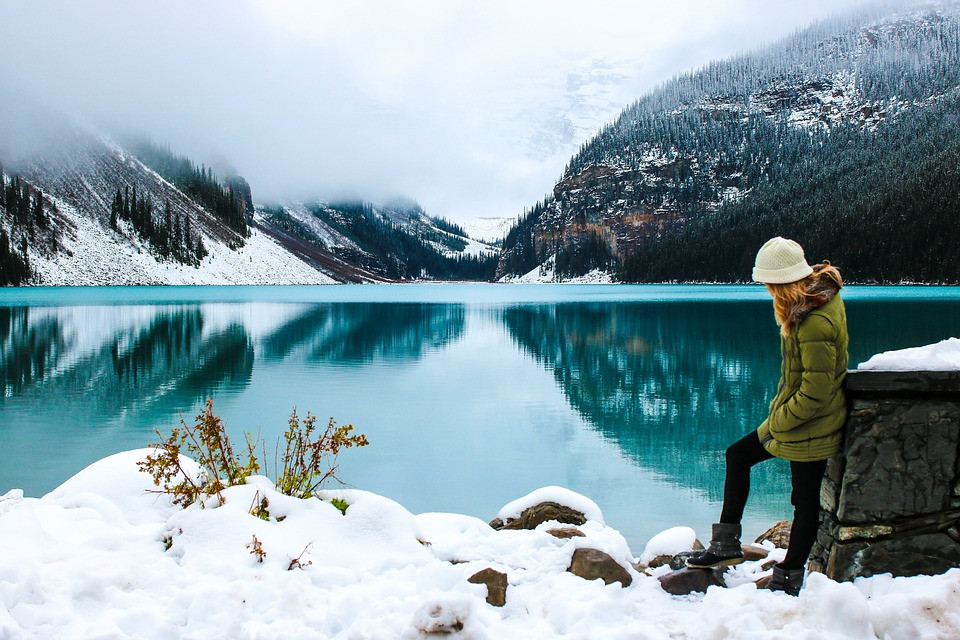 But wait! "Cleansing is intimidating!" you say…"I'm not into weird juices, pills or powders, I'm so busy right now, plus I don't want to be running to the bathroom all day."
 Our response – NO WORRIES!
Though there are all sorts of cleanses out there, ours is
Plus, we promise you won't go hungry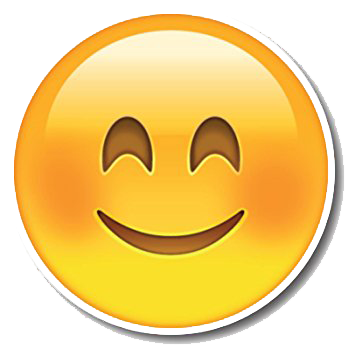 IN FACT, our clients describe our cleanses as "fun, accessible, educational, powerful, effective, life changing and delicious."
Check out some of their amazing results!
Not too surprising, this is a food AND habit changing cleanse! It has raised my awareness of the effects that different foods have on me and I am really feeling good about the many changes I have already made. I also love the support on the Facebook page. This cleanse has opened up a whole new world and I love it!
For me this cleanse has been the most successful eye opener I have encountered in three years (and that includes working on and off with a clinical nutritionist during that time). It's almost miraculous how well my body continues to respond. I have amazing energy, no withdrawal shakes of any kind, no mood swings, and haven't missed having coffee at all!
I joined the cleanse because I was interested in detoxifying my body. I found the protocol quite easy to follow and loved the recipes, especially the smoothies! I did not come into this program expecting to lose weight; however, I lost 6.5 pounds during the week, a lot of which seemed to be belly fat. I have lost 1.5 inches from my waist, which is where I really needed to lose it. I feel happy and energized!
Why you're gonna love this cleanse
We make it EASY for you. We have created a program that guides you STEP BY STEP through a proven approach to cleansing your body.
By the time you have completed your 7-day program, you will decrease your overall toxicity, which allows your body to work more efficiently going forward.
You will start with a clean slate that paves the way for you to achieve your weight-loss goals, feel years younger and live more vibrantly. Sound good?!!
Meet Your Detoxification Specialists…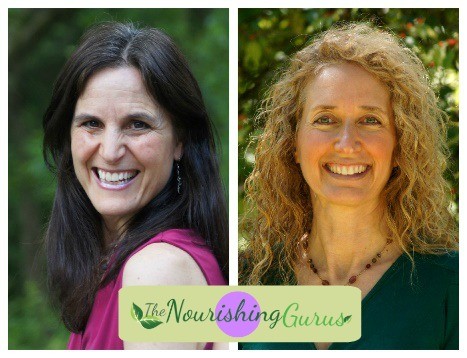 We are Jane Schwartz, RD and Stephanie Goodman, CNC of
The Nourishing Gurus, two nutritionists with over 40 years of combined
experience, and we are SO excited to guide you through this transformative 7-day process!
 Why is cleansing so important anyway?
✓ Did you know that the body carries around 5 – 10 pounds of toxicity (aka inflammation) that can lead to headaches, weight gain and bloating
✓ Toxins and waste build up over time and can compromise our health
✓ The purpose of cleansing is to give the body a rest, revive one's healing ability and completely nourish the body
✓ Cleansing regularly is a vital step to maintaining health. In today's environment we are being constantly bombarded by toxins
Therefore we want to naturally support this process.
 When does the cleanse start?
You can choose which week works best for you and we will support you. Choose your start date any time between February 15th – March 17th to be part of the live group.
However, you can use this cleanse anytime you need a reset and will have access to all the information and recipes immediately upon registering.
More Great Results… This Could be YOU!
I learned so much from this cleanse it's hard to know where to start. I learned to listen to my body for hunger signs so I no longer count calories, and when to stop eating and what happens to my body when I overeat. Most of all I learned how to get control back so I can enjoy it, not fear it. The support in this program is terrific! I would recommend this to anyone who wants to learn more about food, how it affects their body and any who wants to feel great!
I started off the cleanse a bit apprehensive about how I would feel but I felt great the whole time! I lost a few pounds, my belly bloat was gone, and I didn't crave unhealthy food or drinks. Stephanie and Jane are awesome and always available to promptly answer questions. They clearly explain the science behind everything. The guide and protocols are easy to understand and the recipes are amazing!
Let's Talk Specifics:
What's Included in the Cleanse?
Cleanse Guidebook: a step by step guidebook showing you how to cleanse safely and naturally. (Value $67)
Recipe Packet: Contains over 40 delicious recipes to keep you satisfied and fueled for the entire week. (Value $67)

Daily Protocol

: A straight forward reference that will help guide you through your cleanse hour by hour. (Value $60)

Shopping List

: A full list of foods included on the cleanse to make your shopping trips a breeze. (Value $20)
Time Saving Tips: Handout to help you save time – we know you will appreciate that! (Value – your time is priceless)
Winter Cleanse Addendum:  Special tips for cleansing in the winter, addressing the organs associated with winter in Chinese medicine – the kidneys, adrenal glands, and the bladder. (Value $37)
Keep in mind, cleansing does NOT have to be scary, or time consuming, nor does it have to mean deprivation…
During the program you WON'T need to take the week off from work, own a juicer or fancy kitchen gadgets, or deny yourself the pleasure of delicious food.
From breakfast treats, smoothies and salads to soups, snacks, entrees and desserts, we have it all.
"The cleanse helped to re-fortify the good nutrition habits I knew but had slipped from, and I learned much more about good nutrition. I learned many time-saving techniques for healthy eating and tried foods that I hadn't used before. I realized the little shifts that can make a big difference, such as rotating foods more, eating more varied vegetables (easy with the new recipes!), and incorporating some superfoods. My entire family is on board with better eating now!"   ͠͠   Mary Cullen, New Jersey
"I was really dragging and felt poisoned and achy before the cleanse. I felt an almost immediate lift in my energy, spirits and alertness. My digestion improved amazingly and carb cravings were eliminated!"   ͠͠   Kris Allison, New Jersey
© 2019  The Nourishing Gurus LLC